See Robert Kiyosaki and his advisors live in Scottsdale, Arizona either in person or live streaming on October 14th!
Scheduling would not permit me to attend the live event, but I just signed up for live streaming.  Both the live event, and streaming are EXTREMELY reasonable in price.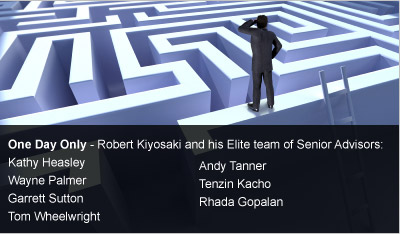 Check out the link below!
http://www.richdad.com/2010-symposium/