New location for weekly Rich Dad Cashflow games in Beaverton, OR.  As well, we will be resuming additional games in Portland, OR.
Check out our Rich Dad Cashflow Club video, and recent activity.
Music courtesy of Jason Shaw @ audionautix.com
As well, special thanks to Paul (shown in the video) for consistently going above and beyond as a member.  Paul, congrats for completing the 10 steps required for your CASHFLOW 101 certificate.
Stop by for a game?
Where:
Java Nation Coffee House
4130 SW 117th Ave, Suite N
Beaverton, OR 97005
When:
Every Sunday from 11 AM – 2 PM
No fee is required, but please be sure to purchase some food or beverages to support the establishment for sharing their location.
Please contact us if you have any questions, or would like to stop by for a game!
We are in global financial crisis, and college students are in trouble. Student loan debt is expected to be over a trillion dollars by the end of the year. Most schools are preparing students for the job market, but is that the complete picture? Will that be enough preparation where over 78% of college students stated a goal of being well off financially?
Rich Grad offers an alternative solution, and just launched their brand new web site. Tony D'Angelo leads this division of Rich Dad Company.  If you are concerned about an upcoming student loan crisis, and the lack of financial education for college students, be sure to check out this video below.  Tony has inspired me to begin the process of Rich Grad Oregon !
Would the Rich Dad Unfair Advantage, or other Live Seminar Event benefit you?
Could you gain an Unfair Advantage in more knowledge or perspective regarding your life or business from a live seminar? In the video below, I share a story where Brian Tracy helped me, as well as how to see Robert Kiyosaki live for less than $20!
Music courtesy of Jason Shaw @ audionautix.com
==>Click Here for the Rich Dad Unfair Advantage Live Seminar Now<==
Rich Dad Cashflow Club Update
Member will be giving his first business presentation to the club tomorrow! In this video, he describes some of the benefits he has received through participating in a Rich Dad Cashflow Club.
It is our intention to bring Rich Dad concepts from thought to game play; then, from discussion to life implementation.
We will be meeting tomorrow, as scheduled every Sunday from 11:15 AM – 2 PM. Open to the public!
Please share with us your thoughts by commenting below on the importance of placing ourselves in a position where we have to follow through, for others involved in our accountability.
Music courtesy of Jason Shaw @ audionautix.com
Is passive income through positive cash flowing investments important to your retirement strategy?
Check out our video below where we compare an annuity savings plan vs. an investing strategy requiring life-long financial education. For simplicity, hypothetically both in this example will have the same rate of return. Are the results the same? If not, what are the differences? We look forward to your comments!
Music courtesy of Jason Shaw @ audionautix.com
I am truly grateful for my affiliation directly with the Rich Dad team, and mentoring from systems developed through Robert Kiyosaki.  Our club has been playing Cashflow 101 every week for a year now in Portland, and every game we expand our context.
We are excited to have a member volunteer and commit to presenting his business plan for a specific project that he is excited about.  His goals in the club have included opening his mind to new ways of thinking, and coming out of his shell a bit.
We are setting a ground rule where members will offer no unsolicited advice, especially as to why his plans will not work.  Searching for problems rather than solutions is a very common trait for those only committed on the left side of the Cashflow Quadrant.  Many of us in the club are making the transition to including B and I thinking and action.  However, this rule is a safeguard to be sure that the member can express freely without fear of criticism, and the all too common fear of making a mistake.  For more information regarding the CASHFLOW Quadrant, please feel free to click here for a more detailed post on this site.
It can be helpful to think of the birth of an idea as similar to the birth of a human being.  New ideas are like new-born babies.  They don't need criticism, or suggestions.  They just need love and support in any way possible.  When we become older and are more developed, that is when it is appropriate to receive constructive feedback for correction.  If the baby does not receive care and love in the beginning, it will die.  The same is true for a brand new idea.
We would really appreciate hearing what you think about the above material.  Have you have had any experiences where you expressed an idea, and immediately people started shooting it full of holes and doubt.  Have you ever had the knee-jerk reaction to begin criticizing someone else's idea, even before they finish their sentence?  What is the source of the need to immediately criticize?
We look forward to your comments, and having you by for a game sometime!
Rich Dad Cashflow Club in Portland Oregon at a new location and time!
No fee is required, but please be sure to purchase some food or beverages to support the establishment for sharing their location.  They offer Stumptown coffee, and have delicious sandwiches and pastries.  Please feel free to take a look at their menu.
When:
Every Sunday from 11 AM – 2 PM
Where:
Emilie Dessert Cafe
8680 SW Canyon Road
Portland, OR  97225
We look forward to seeing you at the game!
Are you doing pretty well right now in your business, but frustrated that you are not networking with the people that you know you need to be working with to take the next step? Ever asked yourself why?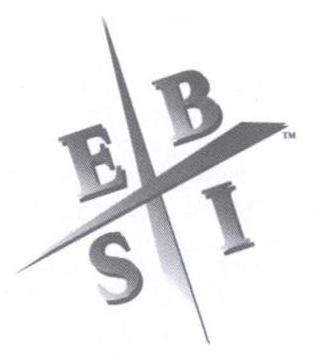 One thing that comes to mind that I have heard Robert Kiyosaki say is there is something a person doesn't know that they don't know!  Rich Dad Company offers a membership site called "Insiders" where Robert and his team offer completely transparent weekly meetings available for viewing to members. In a recent meeting, Robert and his team discussed being cautious about thinking too small.
One example was where if a person is "handling" everything, then maybe that is not the best thing! Huh!?! Then it made sense. If I one is able to just do everything for one's self, then development of leadership skills are optional. If a person is in over their head, and needs help, then one sinks or swims by their leadership skills.
In Robert's CASHFLOW Quadrant, "S" represents self-employed and taking on most tasks individually.  An "S" would say, "If you want it done right, do it yourself!"  However, a "B" stands for big business, and MUST involve team work, which MUST include – leadership skills!  A "B" must have the ability to leverage OPT (Other People's Time.)  Maybe the reason that those connections have not been made with those necessary contacts is that leadership skills need further development?  For more information regarding the CASHFLOW Quadrant, please feel free to click here for a more detailed post on this site.
What is your ultimate goal?  Do you see yourself doing it all on your own with the ability to handle everything?  Or, do you see yourself as part of a bigger picture, maybe with a large team?
Please comment and share your perspectives and insights!
Robert answers the following pertinent questions in this interview as below:
1. If you did not have the rich dad in your life, what would you be doing today?
2. What made you write your book, Conspiracy of the Rich?  He also discusses the four areas that make people poor, and why you don't have to follow the same track.
3. Talking about money at the dinner table?
4. When you and your wife were living out of your car, how did you remain confident that you would retire rich, and young?  He follows up by talking about the importance of training and discipline.
5. Is it possible for a person with few resources to still make a fortune, and if so, how?  Be ready, Robert gives very simple (but powerful!) advice, and pulls no punches here!
Enjoy!
Not sure which are pages directly connected to Robert and Kim Kiyosaki, Rich Dad Company, and Rich Woman Company on Facebook? It's great to see so many enthusiasts out there on Facebook, but I believe this is the complete list below on Facebook.
Robert Kiyosaki:
http://www.facebook.com/RobertKiyosaki
http://www.facebook.com/pages/Conspiracy-of-the-Rich/84748856091
Kim Kiyosaki and Rich Woman Company:
http://www.facebook.com/KimKiyosaki
http://www.facebook.com/RichWomanCo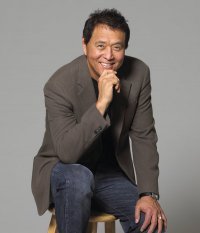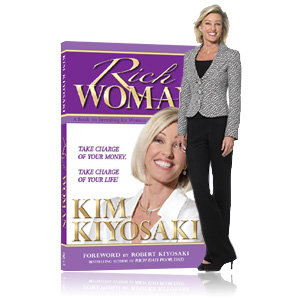 This list does not include Rich Dad Advisors or official CASHFLOW Clubs. Again, this documents only official Facebook profiles and pages connected to Robert and Kim, as well as Rich Dad Company and Rich Woman Company.
Please let me know if you know of more on Facebook, or are not sure. I'll be happy to check directly with Rich Dad Company as an official CASHFLOW Club Leader.
Thanks for your interest in the Rich Dad brand, and for your continual support of the mission of elevating the financial well-being of humanity!